The RSGB are hosting an International Radio event, The Transatlantic Centenary Tests, on the HF bands, for the month of December 2022, to celebrate the centenary of the Transatlantic success of the RSGB in December 1922.

24 December 1922 was when the very first verified amateur radio signal from Europe was heard in North America; this was from the RSGB station (G)5WS which was established at Wandsworth in South London, as part of the Third Transatlantic Tests.

Unlike the tests of the 1920s, which consisted of one-way communication, the 2022 tests will encourage world-wide two-way communication with UK & Crown Dependency based stations by having a series of awards available for making QSOs with those who are activating special call signs. The Club Log team have kindly agreed to provide the supporting infrastructure.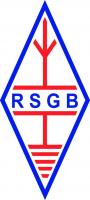 In anticipation of this centenary celebration, the RSGB have renewed five call signs which they held in the 1920s:
G5WS, from the 1922 tests – "the first to get across"
G5AT, from the 1923 tests
G6XX, from the 1923 tests
G6ZZ, used for the first amateur tests on a moving railway train in 1924
G3DR, Scottish Highlands Call - GM3DR.
These historic call signs will be activated by RSGB members and Clubs, using G5WS, G5AT, G6XX, G6ZZ and G3DR (England), GM5WS (Scotland), GW5WS (Wales), GU5WS (Guernsey), GD5WS (Isle of Man), GJ5WS (Jersey) and GI5WS (Northern Ireland).

Full details of how to participate are available on this RSGB website.