Worked All Belgian Provinces - WABP
Since 1995, Belgium counts ten provinces. The UBA invites all HAMs & SWLs worldwide to achieve the Worked All Belgian Provinces Award.
Europeans need to work and confirm all ten provinces + the capital region of Brussels on two HF bands, making a total of 22 contacts. DX stations (and Europeans using VHF/UHF) only need one contact with each province and the capital region of Brussels.
Use a GCR list as application. Cost of the award is €10.
Starting 2008, a free version of WABP is available in PDF format. When applying for this electronic version, do not forget to include your e-mail address in the application.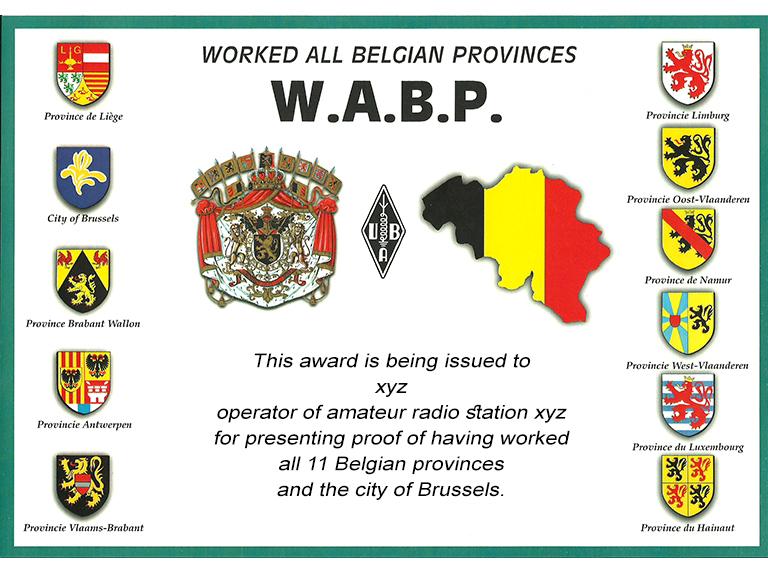 ---
Belgian Postcode Award
The Belgian Postcode Award is offered to stations for confirmed contacts with HAMs in different Belgian cities and towns, each of which has a different postal number. The sum of the different postal numbers must be at least 500,000. The certificate is also available for a total of 1,000,000 and 1,500,000.
Anyone wishing to apply for the award is encouraged to use an Excel sheet which is available via the download button on this web page.
Failing this, the application must be made using a GCR list in which the postal numbers must be sorted in ascending order.
The cost of the diploma is €10. The award is also available - free of charge - in PDF format.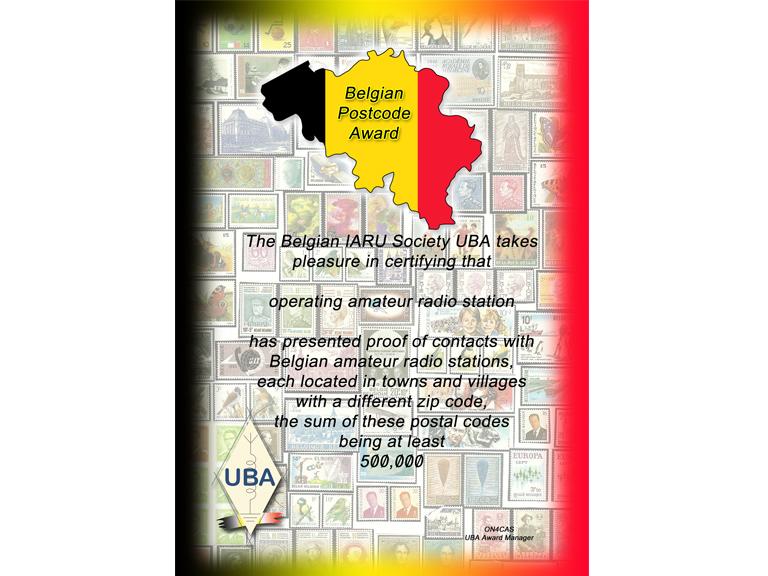 ---
All applications for the above two UBA awards should be sent to the UBA Award Manager, Egbert Hertsen, ON4CAS, Van Busleydenstraat 10, B-2800 Mechelen, Belgium or via e-mail.